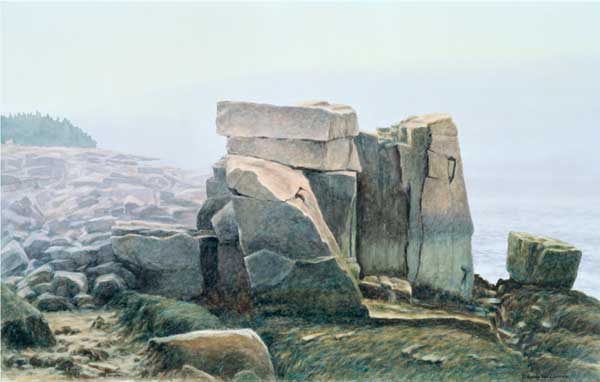 SCHOODIC TOTEM
This is a portrait of one of the unique rock formations along the
Schoodic Peninsula in Acadia National Park in Maine.
This painting was included in the Top 100 in the Arts for the Parks Competition in 2000.
(Watercolor)
11 ½" x 18"
Original is sold. Fine art Giclée prints are available. Prices on request.